Cruise Shipping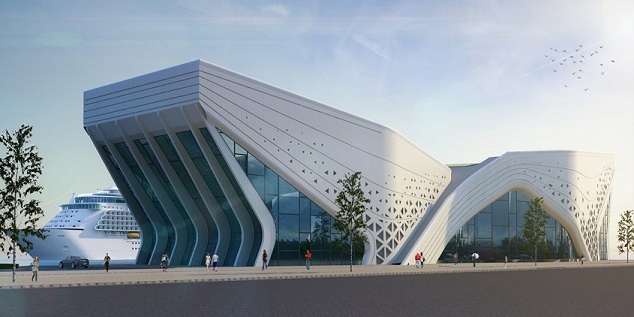 Project components

Development of Cruise berth and Development of Cruise Terminal Building.
Project taken up with 50% financial assistance from Ministry of Tourism under the scheme "Assistance to Central Agencies for Tourism Infrastructure Development"
Based on initial estimate of Rs 77.00 Cr. Ministry of Tourism Sanctioned 50% financial assistance i.e., Rs.38.50 Crores and released first instalment of Rs.19.25 Crores on 18.12.2018.
Cost estimate of the BERTH is revised from Rs.51.06 Cr. to Rs.64.24 Cr. while preparing detailed designs by IIT Chennai.
Estimated cost of TERMINAL BUILDING has also been revised from Rs.20 Cr. to 31.81 Cr. by M/s Creative Group, New Delhi.
Due to revision of cost estimates of Berth and Terminal building, the estimated cost of the project is revised from Rs.77.00 Cr. to Rs.96.05 Cr.
Ministry of Tourism is requested to accord sanction for the revised estimate and provide additional financial assistance of Rs.9.525 crores
The brief scope of work of the project:
· Berth:
· Partial dismantling of Existing Piles and Deck slab of channel Berth
· Providing and placing in-situ RCC Land Piles, Marine piles, Touch piles and Pile Muffs as sub-structure.
· Providing Precast & In-situ Beams and Deck Slab as super-structure.
· Supplying and fixing Cast Steel Bollards & Cone type Rubber Fenders.
· Supplying and fixing Stainless steel Marine Fixtures.
· Dredging in all types of Soils.
Passenger ship to

Andaman Nicobar Islands, India.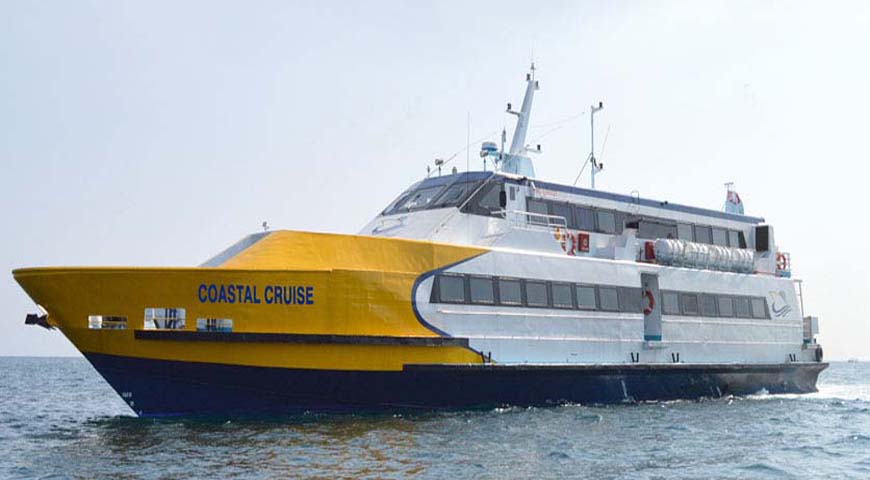 Passenger ship at this port is available every month from the Port of Visakhapatnam to Port Blair,

Andaman Nicobar Islands, India. The state run

Shipping Corporation of India deploys large size
passenger ships for ferrying passengers and essential goods from Port of Visakhapatnam to Port Blair. The distance between Visakhapatnam Port to Port Blair is 1100 nautical miles and the passenger fare is about IN Rs.5000/-.
M/s.A.V.Bhanojirow, Garuda Pattabhiramayya & Co. (M/s.AVBGPR & Co.) is the agent for ship plying between Port of Visakhapatnam and Andaman Nicobar Islands.
Contact Address:
M/s.A.V.B.G.P.R & Co., Port Area, Visakhapatnam – 530035. Andhra Pradesh, INDIA Phone No: 91-891-2565584 Fax No : 91-891-2566507 Mobile No : 984911393