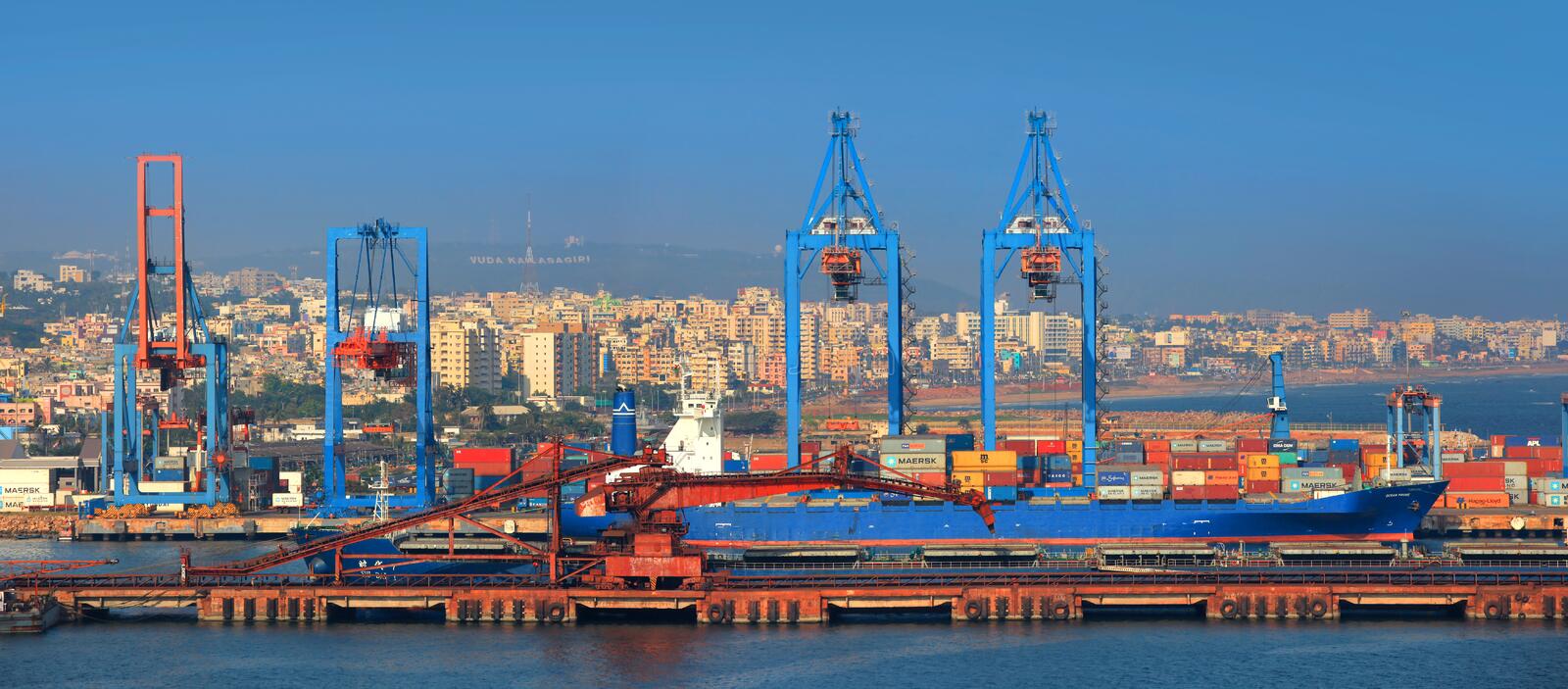 The business plan for Visakhapatnam Port Authority is based on the vision and the mission for the port, the potential traffic that will be generated in the future, the investments needed to cope with the future demand, the report discusses the financial implications of the business plan and also provides an action plan for the coming business plan period. The shortfall in capacity and the improvement of the cargo handling systems leads to an investment program as well as to the necessary organizational improvements to assure an effective port system and an efficient implementation of the proposed investments.
This investment program has been integrated in a financial model of the port in order to determine the financial implications. The plan forms the basis for the actions of VPA for the coming business plan period.
Visakhapatnam Port on the Indian East Coast located at 170 41' N and 830 18' E is almost equidistant from Kolkata and Chennai. The port is a premier Indian port in terms of annual traffic (cargo throughput). The port is a major bulk handling port with POL, Iron Ore and Coal being the major bulk commodities. Other commodities handled in substantial quantities are Iron & Steel, Fertilizers & Fertilizer Raw Materials and Alumina.
Port of Visakhapatnam is one of the 12 major ports of India. It is located on the east coast, midway between Kolkata and Chennai. During the FY 2020-21 the Port handled a record quantity of 69.84 million tons standing 3rd among major ports.